Request your consultation to take advantage of this limited time offer
CSRHub Annual Professional Subscriptions help Corporations:


Customized Benchmark Report prepared for you

Receive 2 hours of consulting, including recommendations on how to improve your scores and reporting

Learn how to improve and raise own score
Check to be sure ratings are based on accurate data
Benchmark competitors and comparators in order to discover best practices
Diagnose reporting framework issues to determine reporting strategy
Compare underlying CSR/ESG data across many companies
Research supply chain companies
ESG/CSR Business Intelligence


Search 20,000+ companies' ESG/CSR ratings & rankings performance
View aggregated data from 700 expert sources and stakeholders

Benchmark 12 ESG indicators to compare your company to its competitors and peers

Use Dashboard customized tools to export data for analysis and diagnostics

Hotspot corporate and supply chain risks

Compare 134 industries, across

155

countries with 250 million data points
ESGHub Bloomberg app
As a Sustainable Brands Corporate Member, if you have a Bloomberg Terminal you can try ESGHub for 10 days, free. Request to see the ESGHub app in action.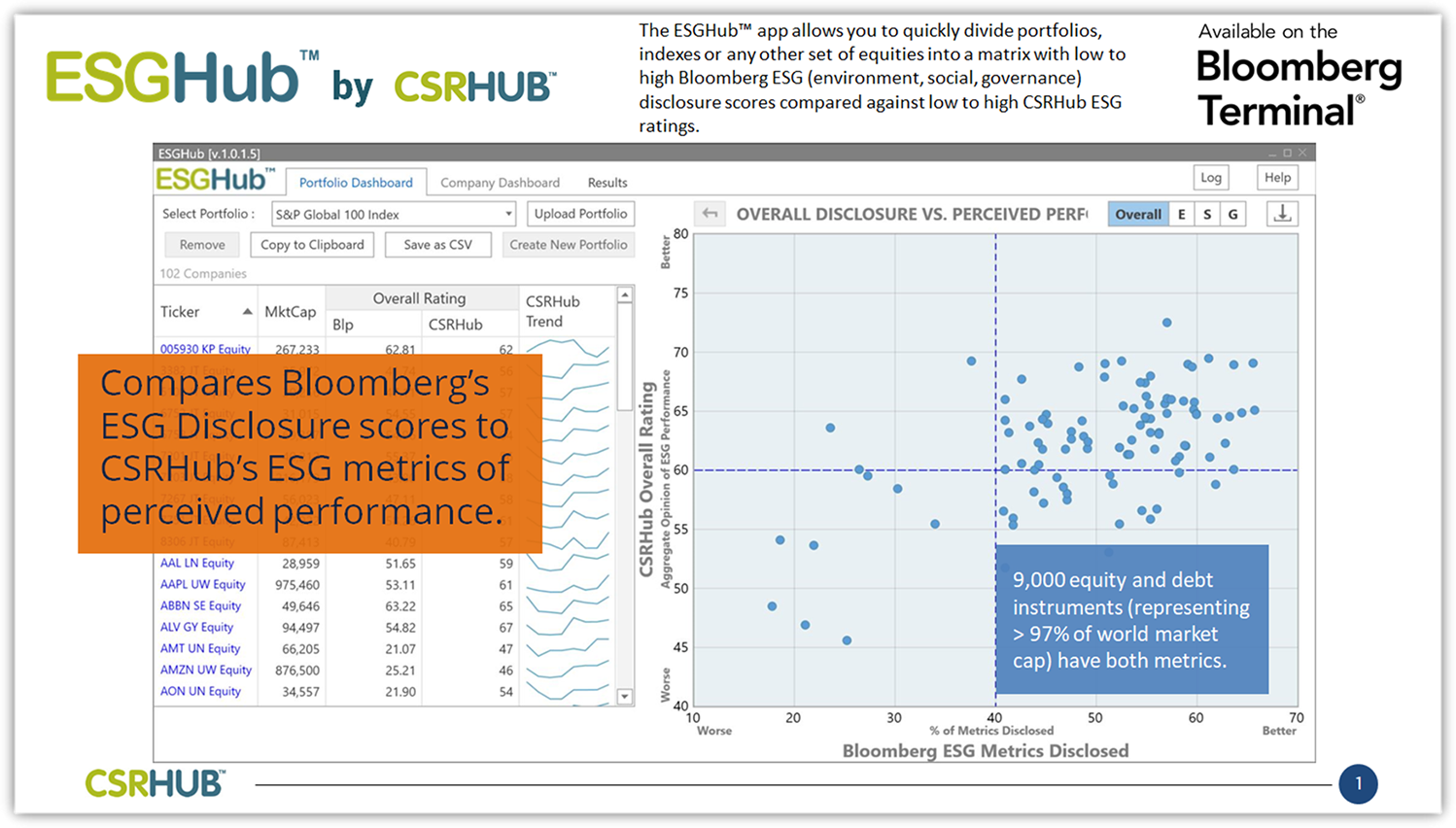 CSRHub co-founder and CTO, Bahar Gidwani was recently interviewed by Christine Corrado of Proactive Investors about CSRHub and the new ESGHubTM app on the Bloomberg App Portal.
See A Brief Introduction to CSRHub